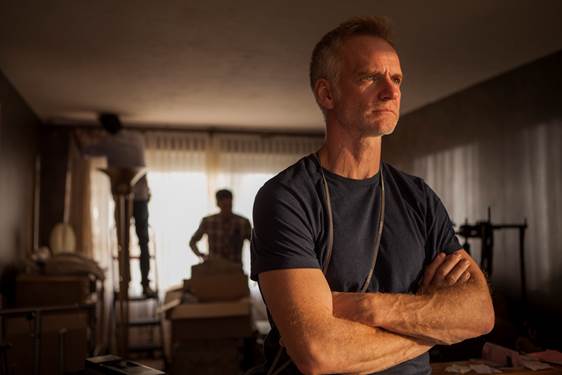 Photo credit : Shayne Laverdière
André Turpin
Cinematographer | Director | Screenwriter
Canadian cinematographer and director André Turpin was born in Quebec in 1966. He directed his very first film "Zigrail" in 1995.
Although Turpin continued to direct movies sporadically throughout his career, he was best known as an accomplished cinematographer who worked on dozens of projects. Among his most praised work in this area was MAELSTROM (2000), a film directed by Denis Villeneuve about a woman who has a chance encounter with a stranger after a near death experience. For his work on this movie, Turpin was awarded the Genie Award for Best Cinematography at the 21st Genie Awards. He received this honor again 10 years later for his work on the film INCENDIES (2010). Also directed by Villeneuve, the film follows a pair of twins who travel to the Middle East to learn about their father and to carry out their mother's final wishes.
In 2001 Turpin directed the film SOFT SHELL MAN, about a young man with codependence issues. The film was Canada's submission to the Academy Award for Best Foreign Language Film in the year of its release.
Since Tom at the Farm, André Turpin has been working with the young Quebecois director Xavier Dolan. He was been, among others, the cinematographer for MOMMY (Jury Prize at Cannes film festival, Canadian Screen Awards), IT'S ONLY THE END OF THE WORLD (Cannes Grand Prize, César Awards, Canadian Screen Awards) and MATTHIAS AND MAXIME
In 2015, he was the cinematographer on Adele's music video for "Hello", for which he received an MTV Video Music Award nomination for Best Cinematography at the 2016 MTV Video Music Awards.
Advertising
Over 500 TV ads
For the last 20 years
Music videos
Hello - Adele
2015
Cinematographer
More than 2.5 billion views
Undone – Coeur de Pirate
2017
Music video
Cinematographer
Same Light – Beyries
2018
Music video
Cinematographer
Other mentions
"Coq" Award for Best Cinematography for Desjardins advertising campaign