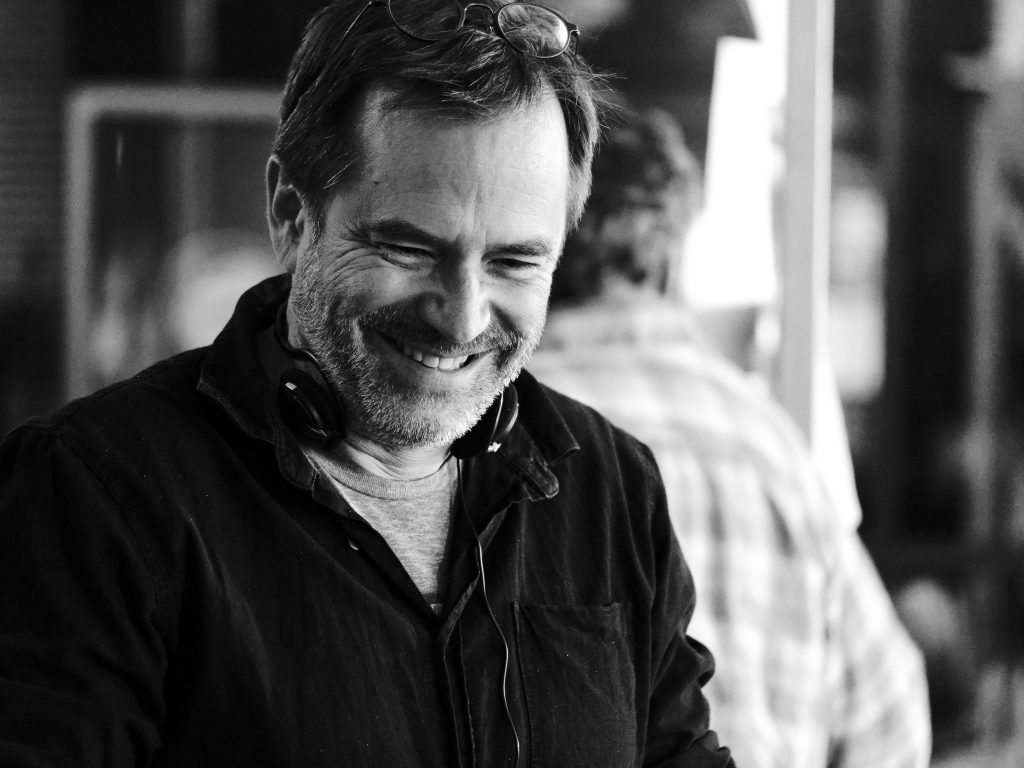 Photo credits : Yan Turcotte
Patrice Sauvé
Director | Creator
The Director Patrice Sauvé is known as an audacious visual master. Although he made his mark working in television, that is just one facet of his talent. His extraordinary career path has led him into television, the museum world, advertising, film and theatre.
Following cinematic studies at Concordia University, he broadened his horizons by working on cultural shows, public affairs magazines and documentaries. However, it was in 2001 that he found his true voice with the cult series La vie, la vie, which was twice awarded with a Prix Gémeaux (2001, 2002) for best directing in a dramatic series. He then directed the sci-fi series Grande Ourse (Prix Gémeaux 2004), L'héritière de la Grande Ourse (Prix Gémeaux 2005), the dramatic comedy Ciao Bella (Gemini Awards 2005), the miniseries Vertige (Prix Gémeau 2011), a thriller broadcast in 2012 on the Serie+ Network, Karl & Max in 2015. Most recently, the police thriller Victor Lessard  in 2017 and Victor Lessard: Violence à l'Origine (S2) hit over a million viewings! The most watched original series ever on Vidéotron's VOD platform Club Illico.
His drama series based on Ingrid Falaise's autobiographical novel Le Monstre was acclaimed by audiences and critics alike. Currently, Patrice is in production on his new crime drama series La Faille, which will be broadcast by TVA in the fall of 2019.
After Cheech in 2006, Grande Ourse, la clé des possibles in 2009, Patrice Sauvé's third feature film Ça sent la coupe, based on a novel by Matthieu Simard, featuring Louis-José Houde was released in 2017.
Ça sent la coupe
2017
Feature film | Based on a novel from Matthieu Simard
Director
Screenwriter: Matthieu Simard
Outsiders Films | Les Films Seville (eOne)
Awards
Premiere - Opening Les Rendez-vous du cinéma québécois February 2017
Multimedia - Video Games Consultant (Ubisoft)
Multimédia event - Québec City 400th anniversary
June 3rd to October 19th 2008
Passengers/Passagers is an interactive journey on migration presented as part of the Québec City 400th anniversary celebration.
Bachelor degree in cinema, expertise in film production
1985-1989
College degree in Pure and Applied Sciences
1983-1985