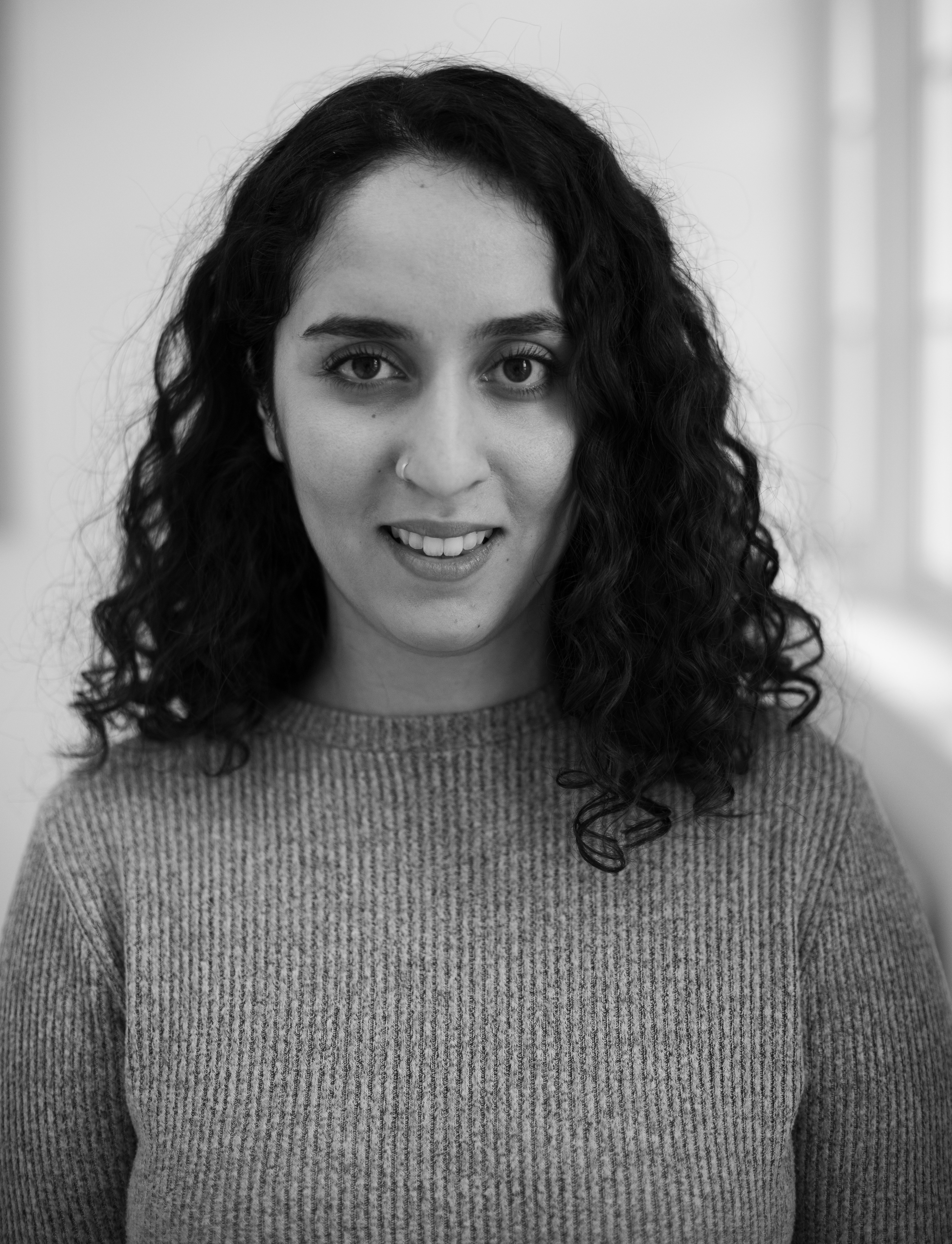 Photo credit : Carmen Rachiteanu
Myriam Farsaoui
Screenwriter
After completing a bachelor's degree in film studies at the University of Montreal, Myriam Farsaoui participated in the Mixed program offered by L'inis in the 2019-2020 cohort.
She gets Netflix grant for diversity in 2020 and the Louise Spickler Excellence Award. She won the What's Next: Writer award at Webfest Berlin 2020 for her first web series Rima + Jacob written during her stay at INIS.
She is currently working on several feature film projects.
Filmography
Good girls go to heaven (Les filles sages vont au paradis)
In development
Feature film
Screenwriter
Production Films 53/12
* To be released in 2021-2022
Québécois de souks
In development
Feature film
Screenwriter
Production Objectif 9
* To be released in 2021-2023
Rima + Jacob
2020
Webseries fiction | 3 x 5 minutes
Screenwriter
L'Inis
Awards
Winner Webfest Berlin (What's next: writer), 2020
FESTIVALS
Sidney web fest - Official selection, 2020
Longue vue sur court - Official selection, 2020
Hip-hop au féminin
2020
Short film documentary
Screenwriter and researcher
L'Inis
Awards
FESTIVALS
Longue vue sur le court - Official selection, 2020
Awards and Distinctions
Netflix grant for diversity
2020
Excellence Grant - Louise Spickler (L'Inis)
2020
Others Experiences
Production assistance
2017-2019
Fragile (tv series) | Zone 3,
Appel moi si tu meurs (TV series) | Zone 3
Mon ami Walid (feature film) | Zone 3
Corporate videos | Pimentio
Les salopes ou le sucre naturel de la peau (feature film) | Toast
Education
2019-2020 - L'Inis - Mixed Program (Screenwriter Profile)
2014-2017 - Bachelor's degree in cinema | Université de Montréal
2011-2014 - DEC Cinema and communication | Cégep Édouard-Montpetit