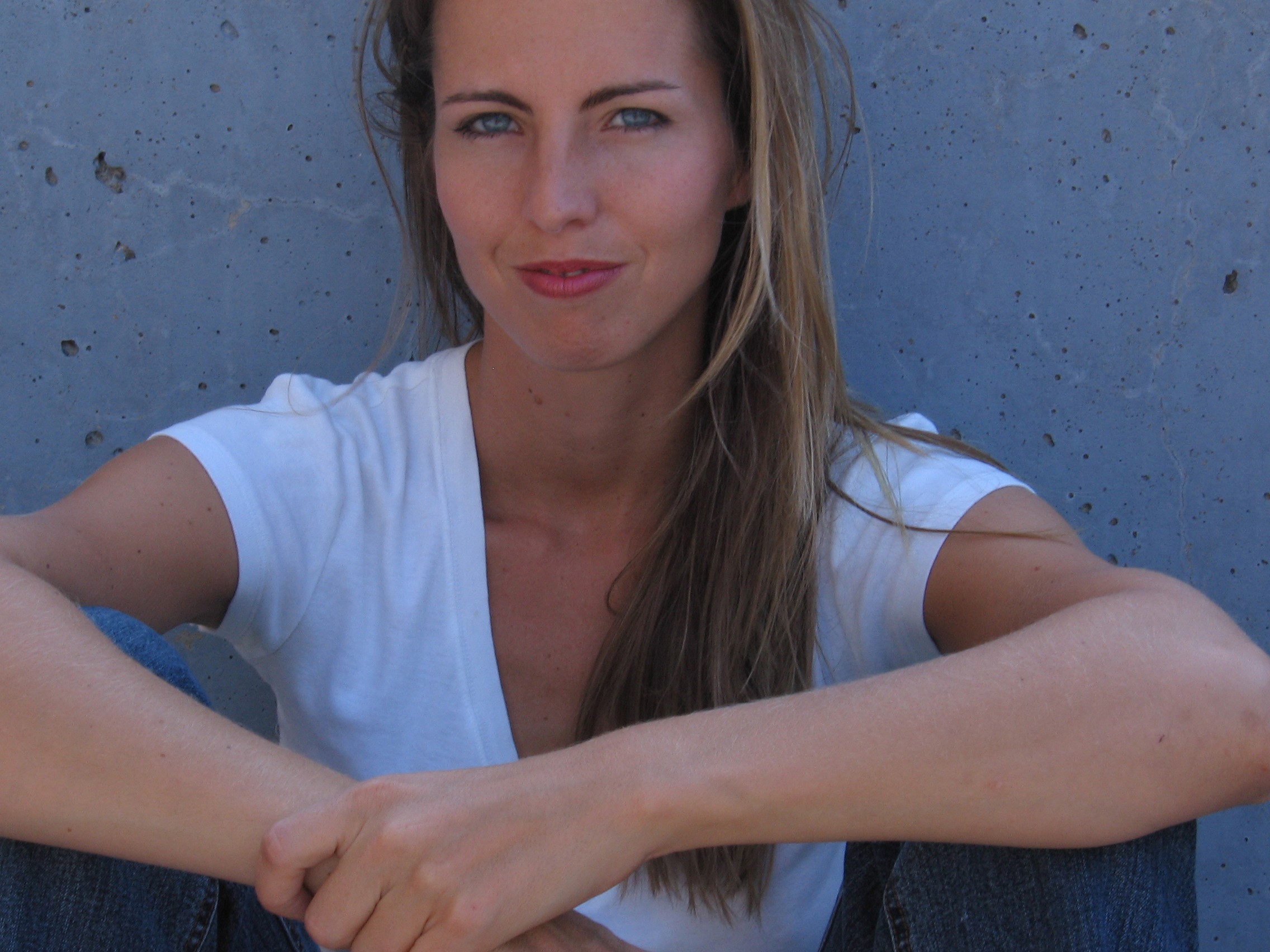 Photo credit : Manuel Bisson
Maryse Latendresse
Writer | Screenwriter
Maryse Latendresse has more than one string to her bow. Holder of a diploma in feature film writing (L'Inis), a master's degree in literature (UQÀM – prize for the best thesis in creation) and a bachelor's degree in psychology (UdeM), has published four novels and co-directed two collectives of renowned authors.
She has written several short films, including LE TRUCK, which has been seen at around twenty festivals (Ce l'ho Corto Audience Award, Bologna; Prix Tourner à tout prix, Regard). Her first feature film PAS DE CHICANE DANS MA CABANE is presented in theatres this summer 2022. Her second feature film, LES HOMMES DE MA MÈRE will be released in 2023. In 2018, she also produced video poetry which received a special mention from the jury at the Montreal Poetry Festival. She wrote a play (Nomination for Best text francophone-Fringe) and several short stories. She was one of six emerging creators' duos for the first edition of La Forge Québec cinema.
Maryse is now developing three new feature films and three short films. One thing's for sure: she hasn't said her last word.
Filmography
Les hommes de ma mère
TBR 2023
Feature film
Screenwriter | Director Anik Jean
Production Jessie Films II
* SODEC, Telefilm Canada and Harold Greenberg Founds support
Pas d'chicane dans ma cabane
2022
Feature film | Youth & Family
Screenwriter with Sandrine Brodeur-Desrosiers (Director)
Production Forum Films | Distribution AXIA Films Canadian | International Sales H264
* SODEC & Telefilm Canada screenwriting support
Awards
FESTIVALS
Filmfest Hamburg, 2022 - Official Selection
Oulu International Children's Film Festival, Finland, 2022 – Official Selection
Minsk International Film Festival Listapad, BieloRussia, 2022 – Official Selection
Cinema on the Bayou Festival, 2023 – Official Selection
Providence Children's Film Festival, 2023 – Official Selection
Le chien
In development
Short film
Screenwriter | Director Geneviève Sauvé
Bail Bail
In pre-production
Short film
Co-screenwriter with Sandrine Brodeur-Desrosiers (Director)
Production SPORT
Noémie la nuit
In development
Feature film
Co-written with Sandrine Brodeur-Desrosiers (Director)
Production Item 7
* ARRQ start-up grant 2019
Ça va ça va
In development
Feature film
Co-scriptwriting with Marie-Lyse Paquin
Avenue Productions
*SODEC Support
Rose Trottoir
In development
Feature film | Road Movie
Co-scriptwriter with Marika Lhoumeau | Director Johanne Prégent
Production Les Films Camera Oscura
*SODEC support
Motel rose
In development
Short film
Screenwriter | Director Anik Jean
Nathan Films Productions
Hop
2018
Short film experimental
Screenwriter | Director
Awards
Special Jury Mention – Rendez-vous vidéo-poésie de Montréal 2018
Les chaussures de Sophie
2018
Animation short film
Screenwriter
Production GoodnessTV
Puppy Love
2016
Short film
Screenwriter | Director Charles Massicotte
Production Mass Cut Films
Le truck
2015
Short film
Screenwriter | Director Sandrine Brodeur-Desrosiers
Distribution H264
TV/WEB: Pacific voice, Safax Canada, TV5 Canada
Awards
People's Choice Award - Ce l'hoCorto, Italy, 2016
Tourner à tout prix Award - Regard sur le court, 2015
FESTIVALS
Fantasia, Montreal Canada 2015
IFF Pacific Meridian in Vladivostok, Russia 2015
Encounters short Film and Animation Festival, Bristol, UK 2015
Flicker, Rhodes Island Film Festival, 2015
Festival de film de Québec, 2015 Festival des gens d'ici, 2015
Festival mural court dans la rue, 2015
Mammoth Lake film festival, 2016, Gässli, Switzerland, 2016
SPASM 2015, St-‐John's International Women's festival, 2016
Court mais trash, Belgium, 2016
Plein(s) Écran(s), 2016
Scrap
2015
Short film
Screenwriter | Director Charles Massicotte
Production Mass Cut Films
Awards
FESTIVALS
Fantasia, 2016
Toronto international Short film festival, 2016
Les Rendez-vous du Cinéma québécois 2016
Worcestershire
2015
Short film
Scriptwriter | Director Christine Chevarie
Johnny Fucking Depp
2015
Short film
Screenwriter | Director Stevan Jobert
Novel
Pas de mal à une mouche
2009
Quelque chose à l'intérieur
2004
Tale
Le Papapa | In development
Un pick-up pour quekpart (Coïncidences Productions, Les laissés pour contes) | 2017
Le croque-neige ( Revue Zinc no29) | 2013
Les anges dans nos campagnes (XYZ La revue de la nouvelle no88) | 2008
Short Story
À leur tour de larguer les amours (Collectif - Tête Première - Co-Director) | 2018
L'oiseau à ressort "Larguer les amours" (Collectif - Tête Première) | 2017
Douze "Larguer les amours" (Collectif | Tête Première) | 2017
L'homme connu ( Reading Writers Reading, Danielle Schaub Editor) | 2006
Essays
L'humoriste indigné (Text, Dictionary of Student Revolt - Tête Première) | 2013
Dansent les mots (Text, Revue Liberté (no 254 vol. 43)) | 2001
Répétition (Suivi de Au-dedans) Master UQÀM | 2001
Theater
Les ombres parallèles
2015
Play | Productions Jardin Sauvage, Fringe 2015
Nomination: Best text in french SACD
Education
DEGREES
Feature film Writing, INIS, 2013
Master's Degree in Literature (profil création), UQÀM, 2001
Certificate in Creative Writing, UQÀM, 1998
Bachelor in psychology, UdeM, 1996
WORKSHOPS
Writing a webseries - INIS, 2015
Editing Final Cut Pro – INIS, 2014
La présence - Pol Pelletier, 2014
Accompanying a seriously ill child - Phare, enfants et familles, 2001 Fondation des jumelles Coudé