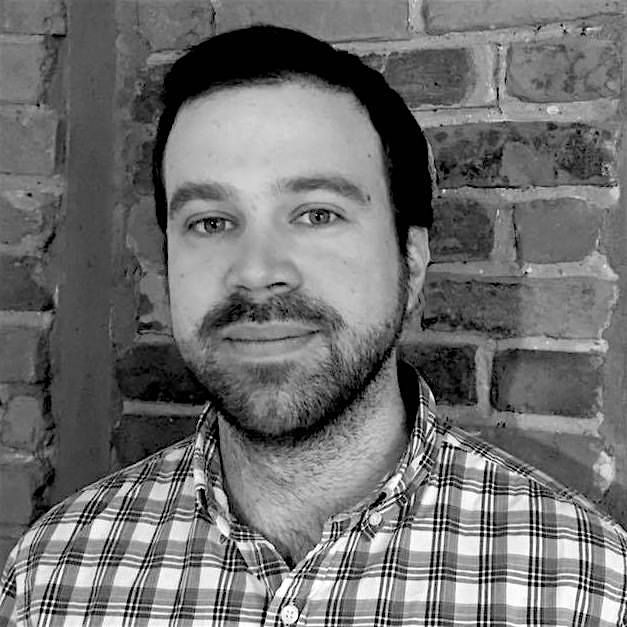 Marc-Antoine Rioux
Writer
Marc-Antoine Rioux began his scriptwriting career in 2009 after studying arts and humanities, communication and screenwriting. Mauvaise, his first short film, was screened as part of the Fantasia film festival. He then devoted himself to writing feature films and co-wrote PRANK, a cheeky teen comedy selected by the 2016 Venice Critics' Week and winner of the Gilles-Carle Prize at Rendez-vous Québec Cinéma in 2017. He will soon tackle new projects, whether a comedy (Monsieur Thibault), a horror film (La Guérite) or an action movie (Operation Sandbox), his focus remains solely on delivering fresh and entertaining stories. Marc-Antoine's most recent collaboration, the short film Heart bomb (Une bombe au Coeur), was screened at the opening of the 2019 Fantasia film festival, and his second feature film, Les Barbares de la Malbaie, will be playing in Quebec theaters in November 2019. If Marc-Antoine devotes himself to these projects with a devouring passion, it is of course nothing compared to the obsession he has always had for the Montreal Canadiens, or the work of David Mamet.
Heart Bomb (Une bombe au cœur)
2019
Short film
Co-screenwriter with Eric K. Boulianne, Alexandre Auger and Rémi St-Michel (Director)
Co-production Panaches Films & Christal Films Productions
Distribution Les Films Opales and Panache Films
Awards
Prix H264 Jury's Choice Award, available on Apple TV & Amazon Prime Video – 16e Gala Prends Ça Court, 2020
FCVQ – Grand Prize, National Competition – Short film, Québec 2019
International Short Film Competition, Fantasia – Best actor, Montréal 2019
SPASM – Best song HeartBomb in "Heartbomb", Montréal 2019
FESTIVALS
Red Rock Film Festival – Compétition officielle, USA 2019
Vancouver International Film Festival – Sélection officielle, Montréal 2019
Le long week-end du court – Trois-Rivières, 2019
17th IFF Pacific Meridian, Vladivostok, Russia 2019 – In selection
OFF-Courts Trouville, France 2019 – In competition
Monsieur Thibault
In development
Feature film
Co-screenwriter with Marc-Antoine Rioux
Original idea : Phil Roy
Production : KO24
Opération Sandbox
In development
Feature film
Co-screenwriter with Éric K. Boulianne and Alexandre Auger
Director Rémi St-Michel
Production Caramel Films
La Guérite
In development
Feature Film
Coscreenwriter : Éric K. Boulianne & Alexandre Auger
Director : Rémi St-Michel
Producer: Coop Vidéo
Nico
In development
Feature film
Screenplay collaboration
Screenwriter and director Halima Ouardiri
Production Eyesteelfilm
Retour sur l'investissements
in development
Feature Film
Screenwriter
SODEC 2011
Inna
In development
Feature Film
Screenwriter
Director & co-screenwriter: Kristina Wagenbauer
SODEC 2015
Producer: Art & Essai
Prank
2016
Feature Film - Video HD - 80 min
Co-screenwriter with Alexandre Auger, Vincent Biron & Éric K. Boulianne
Production: Romance Polansky, Art& Essai - Distribution: FunFilm
Awards
FNC - In Selection, Quebec, 2016
Fimfest Hamburg - In Selection, Germany, 2016
Raindance Film Festival - In Selection, London, 2016
TIFF -Official Selection, Canada, 2016
73e Venice Mostra - World Premiere – Official Competition, Venice Critic's Week, Italy, 2016
Encore fiancés
2016
Short film
Co-screenwriter: Catherine Therrien (Director)
Bienvenue à Ordos
2015-2016
Feature Film
Story Consultant
Director: Maxime Giroux
Producer: Metafilms
Killing by the Book (Raide Mort)
2011-2012
Feature Film
Original idea & Co-screenwriter
Basques
2010-2014
Feature Film
Original idea & Screenwriter
Co-Screenwriter: Hubert-Yves Rose
SODEC 2010
Laquelle?
2010
Short film – video
Screenwriter
Producer : Productions du Chat Fâché
Mauvaise
2009
Short film – video
Screenwriter & Producer
Production : Productions du Chat Fâché
Awards
Festivals
Festival Fantasia 2010
Lis T'Classiques
2016
Humorous educational videos
Co-screenwriter : Helen Faradji
Producer : La Fabrique Culturelle & Télé-Québec
Le Club de lecture
2014
Webserie
Original idea & coscreenwriter : Éric K. Boulianne
Director : Rémi St-Michel
Producer : Jimmy Lee, Jessie Films