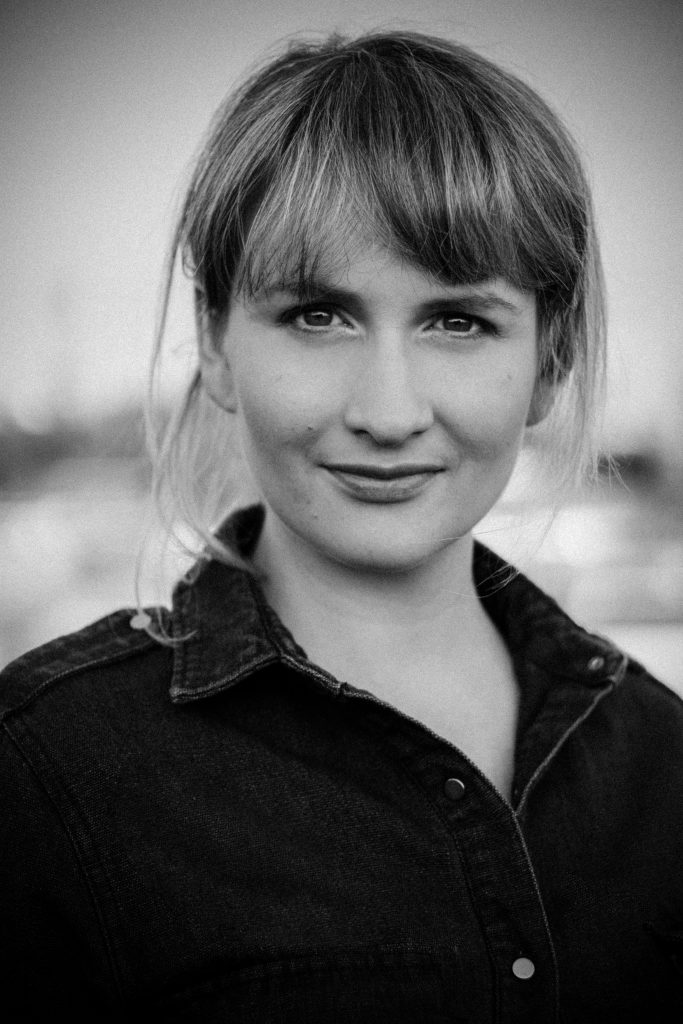 Kristina Wagenbauer
Réalisatrice | Scénariste
Born in Russia, Kristina moved to Lugano when she was 8 years old and she lived in the Swiss Italian city until she graduated in Communication Sciences at the University of Lugano. In 2010, Kristina moved to Montreal where she completed the Film Directing program at INIS.
Since 2007 she has directed, written and produced several short-films. Her first feature Sashinka was supported by Telefilm Canada's Talents to watch program.
Over the last few years, her work was showcased in several festivals including Locarno Film Festival, Regard sur le court-métrage in Saguenay, Off-Courts Trouville and Oberhausen Short Film Festival.
Kristina also attended several prestigious workshops, including The Summer Film School at the Locarno Film Festival 2008, the Berlinale Talent Campus in 2011, and the Eave producer's workshop in 2014.
Filomgraphy Advertising | Corporate | Videoclip
Brother
2016-17
Réalisation de plusieurs vidéos corporatifs pour les résorbes humaines de la compagnie.
Carry me, Alejandra Ribera
2016
Exposition « Humain » Centre des sciences
2014
Vidéo publicitaire, agence : Alfred
Inter promo
2013
Vidéo corporatif, Production : Qualia productions
Uninvited (Storm), The Franklin Electric
2014
Yannick Rieu
2013-présent
Vidéos promotionnels I Yari Productions
I want, Alejandra Ribera
2013
Amends, Jean-Sebastien Williams
2013
Academy Program for Women Directors
Cohort 2018 (8 selected from 350 candidates)
Internship with Émile Gaudreault on "Mytho" Prod. Cinémaginaire
Internship with Myriam Verreault on "5e Rang" Prod. Casablanca
National Institute of Image and Sound (INIS), Canada
Diploma in Film Direction, 2010.
University of Quebec in Montreal (UQAM), Canada
Cinema Screenwriting Certificate, 2014.
Locarno Summer Academy, Festival du film de Locarno, 2009
Berlinale Talent Campus, Festival de Berlin, 2011
EAVE, European Audiovisual entrepreneurs, Luxembourg 2014