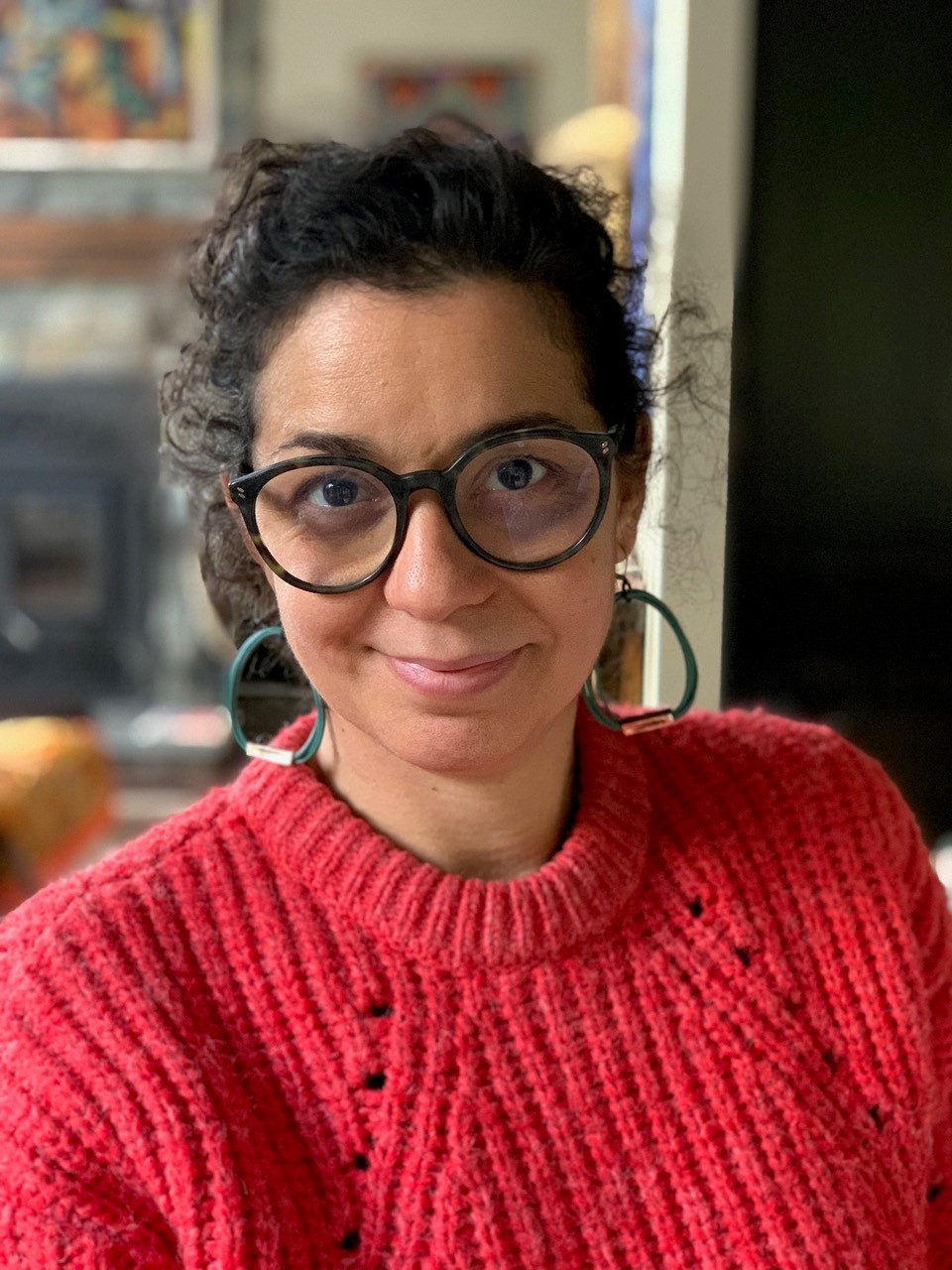 Judith Brès
Writer | Screenwriter
Judith Brès grew up in Montreal with roots in Haiti and France. She is now a writer, content producer and script editor, always in love with words and images.
Judith has been working in the audiovisual field for over 20 years, wearing many hats at various broadcasters and audiovisual organizations (TV5, Radio-Canada, NFB, etc.). In addition to her expertise in digital series, she has developed ties with emerging creators across the country, with a focus on equity and diversity of genres, points of view and cultures.
She is currently working on several projects including season 2 of Wipe me away (Je voudrais qu'on m'efface) directed by Eric Piccoli and the first feature film by Zoé Pelchat, Douce Prière.
Filmography | TV | Web
Chyen Peyi
In development
Feature film | Drama
Screenwriter
Yzanakio Production
La professeure
In development
Feature film
Script-editor and script consultant
Direction: Eva Kabuya
Metafilms
Douce prière
In development
Long métrage
Script-editor and script consultant
Direction : Zoé Pelchat
Solastalgie
In development
Feature film
Script-editor and script consultant
Direction : Clara Mila
St-Laurent TV
Lana
In production
Short film
Script-editor and script consultant
Direction : Laetitia Andba
Les films Cosmos
Lyv et Léon
2011
Feature film
Lead screenwriter
Collectif 12 Poissons
Petites mères
2005
Mid-film | Documentary | 33 minutes
Director
ONF, La Maison d'Haïti, Poulp production
Rondo pour trompette
2002
Short film | 12min | 33mm
Screenwriter and director
Kinesis Production (collectif 12 poissons)
Awards
Audience Award Télé-Québec – International du court métrage vidéo d'Alma, 2003
Best short québécois - Internationale du cinéma de l'Estrie (volet Cinéfantastique), 2002
TV | Web
Wipe me away (Je voudrais qu'on m'efface)
2021
Series | 8 x 20 minutes
Script-editor
Direction: Éric Piccoli
Babel films
Awards
Best Original Interactive Series and Best Texts Produced for Digital Media - 36ème Prix Gémeaux, 2021
Afro-Canada
Broadcasting August 13th, 2022
Documentary TV series
Screenwriter et content producer
Yzanakio Production | Ici Radio-Canada TV & Ici tou.tv
Je voudrais qu'on m'efface – Season 2
In development
Series
Script-editor and script consultant
Direction : Éric Piccoli
Babel films
Chromosomes XY
In development
TV series
Script-editor and script consultant
Direction : Maxime Beauchamps
Ugo Media
La constellation adoptive
In development
Webseries
Script-editor and script consultant
Inaru films
Amours d'occasion
2020
Webseries
Script-editor and script consultant
Direction : Eva Kabuya
St-Laurent TV
Awards
Best serie in a foreign language - NYC Web Fest, 2020
Best Digital Series - BILBAO Seriesland, 2020
Dominos – Saison II
2020
Webseries
Script-editor and script consultant
Direction : Zoé Pelchat
Deux-par-deux Production
Awards
Best fiction TV series - Prix NUMIX, 2021
Best drama - NYC Web Fest, 2020
Best drama - BILBAO Seriesland, 2020
Avec moi – Saison 2
2020
Webseries
Script-editor and script consultant
Direction : Sarah Pellerin
Attractions Images
Connexion en cours - Season 2
2019
TV series
Script-editor content producer
TV5 Québec Canada et TV5 Monde
Awards
Prix Diversity story spotlight - Toronto Webfest, 2020
Connexion en cours – Season 1
2016
TV series
Script-editor content producer
TV5 Québec Canada et TV5 Monde
Others Projects
MACM 50 – Screenwriter and researcher (Musée d'art contemporain de Montréal and Baillat, Cardell et fils)
2015
Mes États*Nordiques – Content producer (TV5 Québec Canada and Production Pied de biche)
2011
Awards
Best interactive documentary series produced for new media - Prix Gémeaux, 2013
Director for various Webzines (Clients : Radio-Canada International and l'ONF)
2006-2008
Avventura : Romantic project – Screenwriter (Moment Factory and Le Bureau officiel)
2007
Various Professionnal Commitmens
Mentor • Scriptwriting residency, I see myself on screen (Conseil des arts de Montréal and Black for black films)
2022-2021
Jury Member • Fonds Bell
2020
Mentor • Mentorship Program Encre noire (Black wealth media )
2020
Guest Jury - Pitch Sessions • Marseille Webfest
2018
Jury member • Gala des prix Gémeaux
2013-2021
Member of the Board • Travelling distribution
2008-2016
Jury - Cross-platform Category- Banff World media festival
2009
Education
Bachelor's Degree in Cinema - Major in Film Studies (Université de Montréal)| 1999
—
Certificate in Screenwriting (UQAM) | 1995
—
Collegial Studies in Cinema (DEC) (Cégep St-Laurent, Montréal ) | 1994