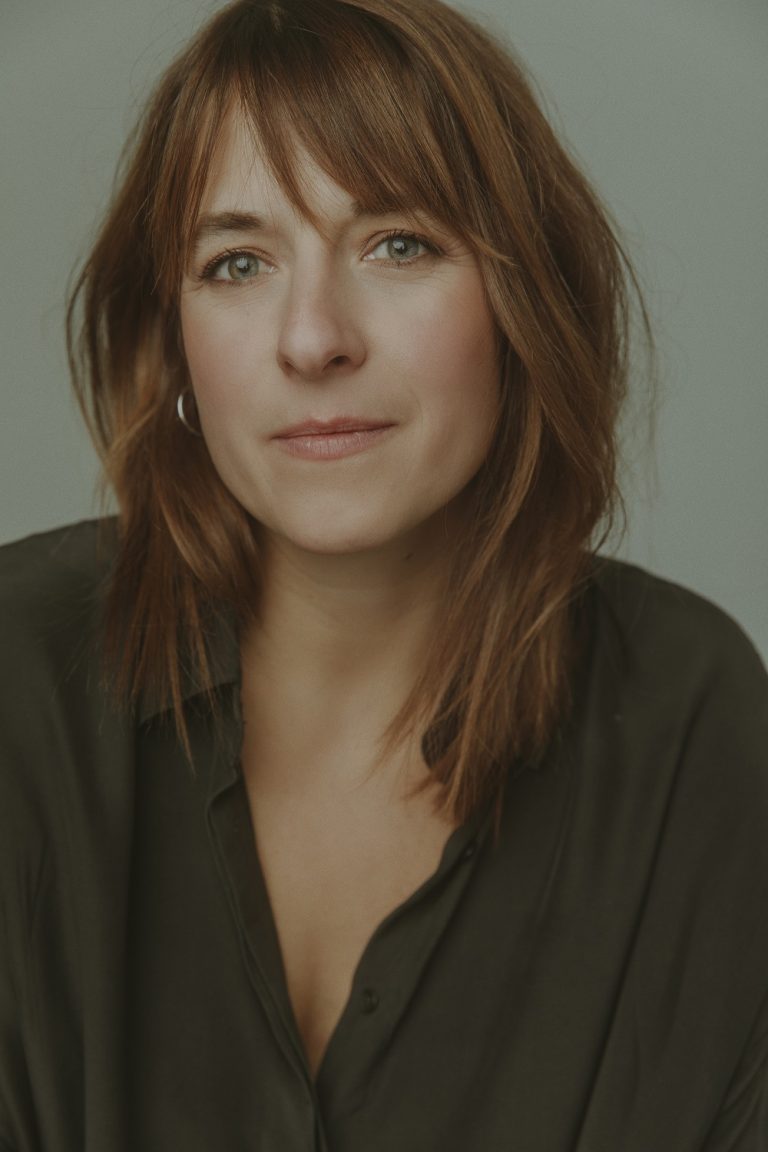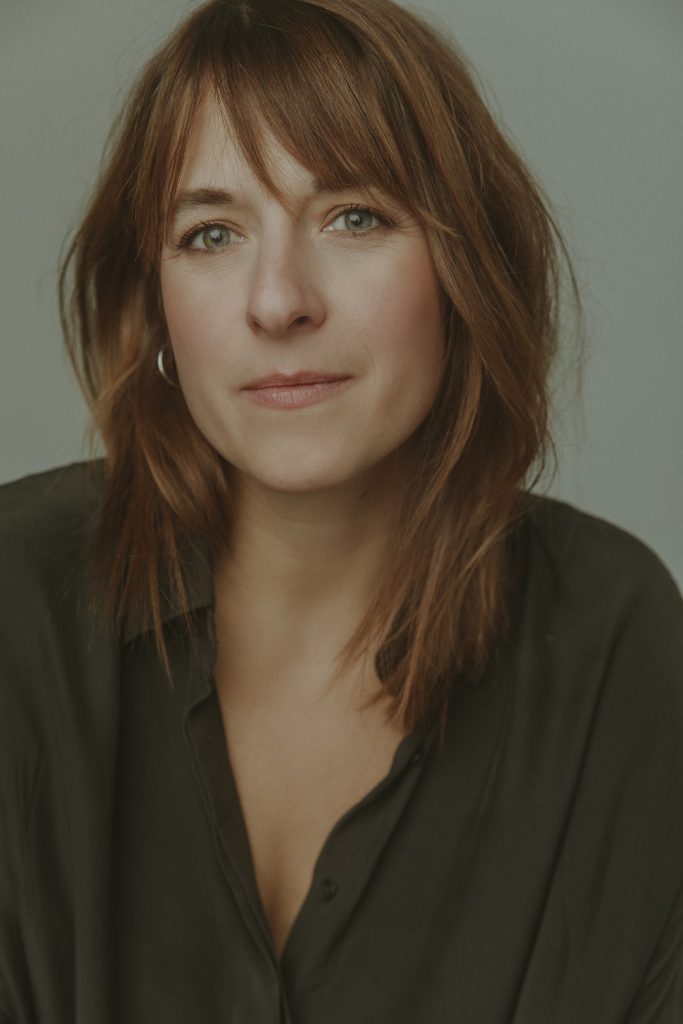 Photo credit : Kelly Jacob
Catherine Therrien
Director | Screenwriter
Catherine Therrien is the writer and director of the web-documentary Le bruit des mots (The Sound of Words), about the impact of slam and poetry in adolescence. For television, she signed Lourd (Heavy), for VRAK, and she is the director of the series District 31, on Radio-Canada (Finalist in the 33rd Prix Gémeaux).
She directed the short films Jérémie n'a plus de batterie (Jérémie no longer has batteries), Obaska, Encore Fiancés (Still Engaged) and Saucisson (premiered at KINO 2017). Catherine is currently working on her first feature film, Fred a faim (Fred is Hungry) (Caramel Films).
As an author, she collaborated for a long time with Urbania magazine by signing different stories. She has also published her first short story in VLB Publishers. Catherine was also one of 20 authors nominated for the CBC Radio News Award 2017.
Television | Filmography | Web
La Révision
In post production
Feature film
Director
Production Cinémaginaire
*First feature film shot during COVID-19
Supernaturel : histoires de vins natures
2020
TV series | 8 episodes
Director
Productions GFP | Club Illico
District 31 Season I, 2 & 3
2017-2019
Series, police thriller
Director episodes [email protected]
Production: Aetios Productions (Fabienne Larouche)
Awards
34th Gémeaux Awards – Winner of 7 awards, including Best Director : daily drama series "Épisode 312", 2019
33rd Gémeaux Awards – Nominated for Best Director drama "Épisode 141", Montréal, 2018
Fred a faim
In development
Feature film
Director & co-screenwriter
Encore fiancés
In development
Short film
Director | Co-screenwriter
Les petites patiences
In production
Feature film | documentary
Director | Screenwriter
Fourchette – Season 1
2019
Webseries
Director and script consultant
Screenwriter Sarah-Maude Beauchesne
ICI Touv.tv
Awards
34th Gémeaux Awards – 5 nominations, including Best director webserie or digital media, drama "Épisode 2", 2019
Saucisson
2017
Short film | gastronomic tragedy
Director & screenwriter
Presented in first at Gala KINO 2017
Génération Inc
2013-2014
Director
O'Dandy Médias (V télé)
Lourd
2013
Web series
Creator | Director
Vrak.tv
AWARDS
Finalist aux prix Gémeaux 2014, Meilleure émission ou série originale produite pour les médias numériques : fiction et meilleure interprétation féminine (Elisabeth Smith)
Jury award, Émission jeunesse Webfestival de La Rochelle
Finalist for a prix Gémeaux 2013, websérie de fiction
Champlain
2013
Short film | documentary about Champlain Charest
Director | Screenwriter
Awards
FESTIVALS
Official Selection, Rendez-vous du Cinéma Québécois 2014
Jérémie n'a plus de batterie
2013
Short film
Director | Screenwriter | Producer
Awards
FESTIVALS
Rendez-vous du Cinéma Québécois 2014 - Official Selection
Le bruit des mots
2012
Webdocumentary - 85 min
Director | Screenwriter | Editor
Radio-Canada & Picbois Productions
Awards
Official selection at Doc Market, Vision du Réel, Nyon, Suisse
Official honoree, Webby Awards, catégorie «Documentary: individual episod»
Most Interesting Digital Video Project, 2012 Filminteractive Festival, Pologne
Gémeau 2012 - Best Webdocumentary
Hors d'ondes
2012
Web series - 10 x 10 min
Director
Turbulent
Awards
Prix Gémeaux - Finalist for interactive web series
La course Évasion autour du monde
2012
Deux steamés
2010 – 2011
Web series - 20 x 5 min
Director | Editor
Toxa
Awards
Prix Gémeaux, web series, 2011
La main mon trésor
2009
Podcasts - 90 min.
Co-director | Editor | Writer
La Presse
Awards
Boomerang award 2009, Interactive media
Borderline
2006
Short film – documentary - 29 min
Director | Editor
Locomotion
Awards
Caméléon Awards - Best Documentary
Clermont-Ferrand Sélection - hors-compétition